Hi All
Here are my pictures. My small camera wasn't up to much in the low light conditions so some pictures are a little grainy. Also I was sitting in a group including Mr.Normall, Ritbitboy, Lissu, Stevie D etc. so some of my pictures will look very familar. Anyway less talk and more show. Hope you like 'em.
The man walks on stage unanounced.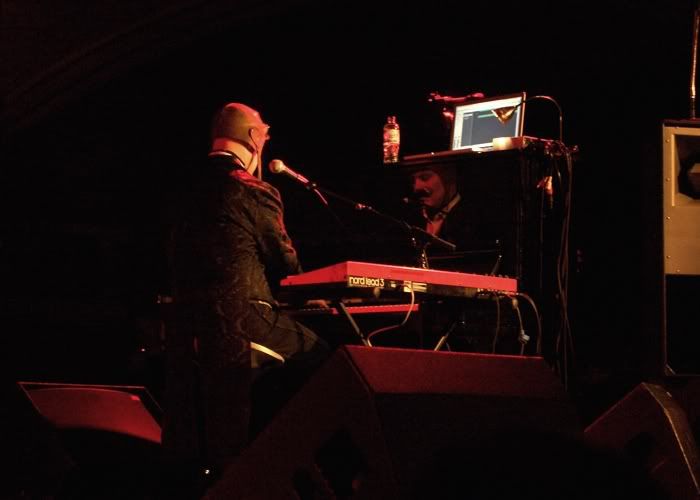 And plays his new song 'Love is a loaded pistol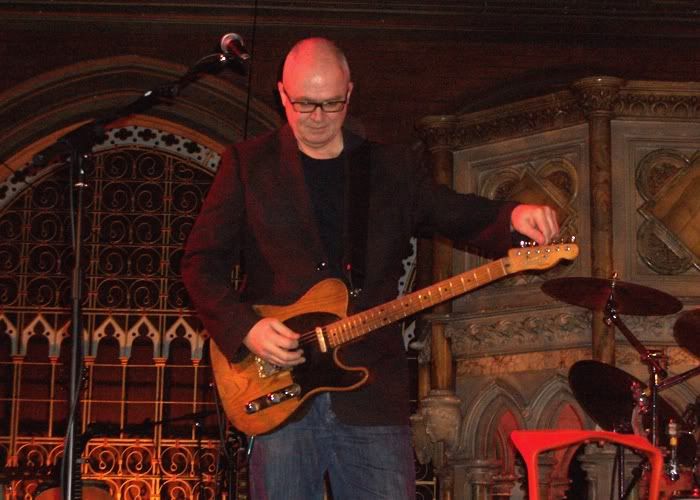 Kevin walks on and tunes up
Then Justin and Matt
Lyndon with a single Keyboard programed with all the sounds we know and love.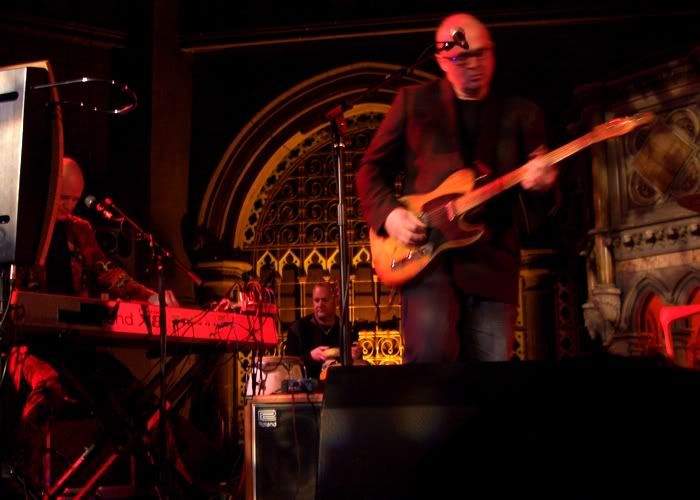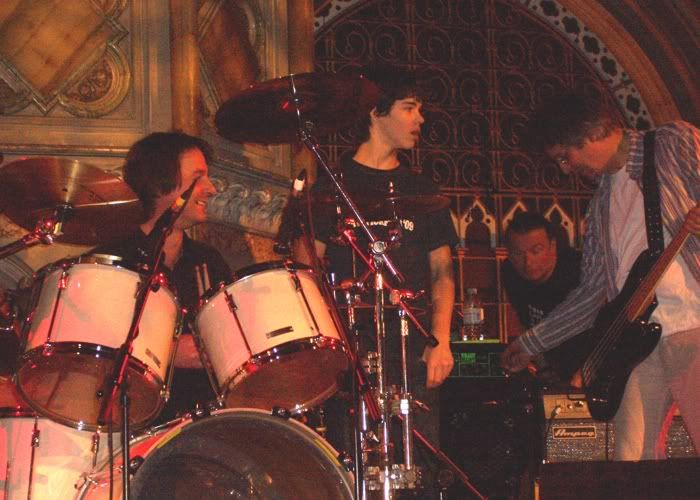 A worried looking Graham takes to the stage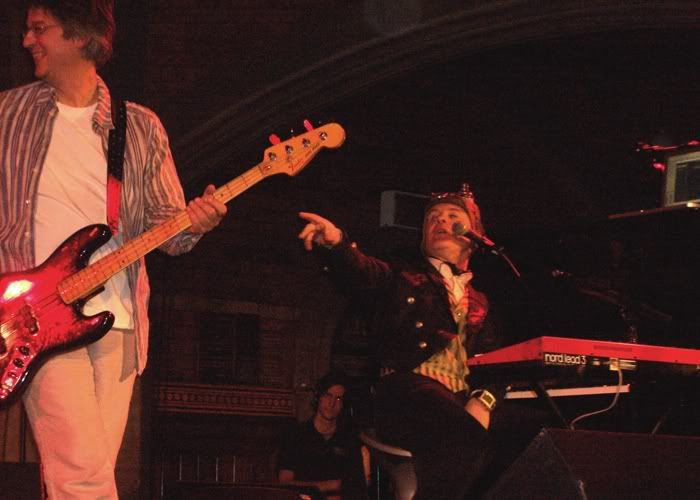 No worries because with a little musical direction from Dad
Graham nails the beat!
What! I can't play this.
Bring on the professional!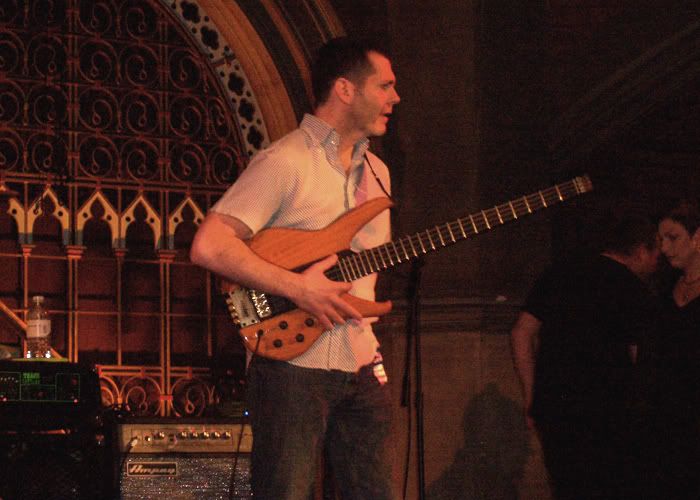 Wait a minute we need another bass player, my God it's 'Pirate Twin' Darren
And boy can he rip it up or what!
Let's have another 'Pirate Twin'
Andrew nails the lead solo. Us lot are just so proud. Fantastic.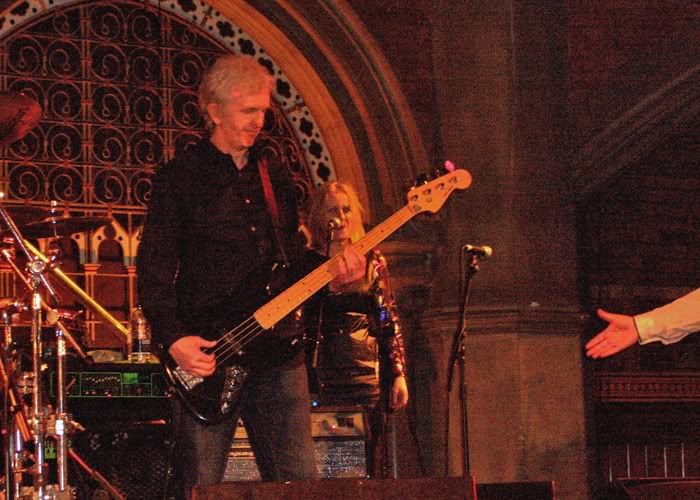 Welcome Prefab Sprout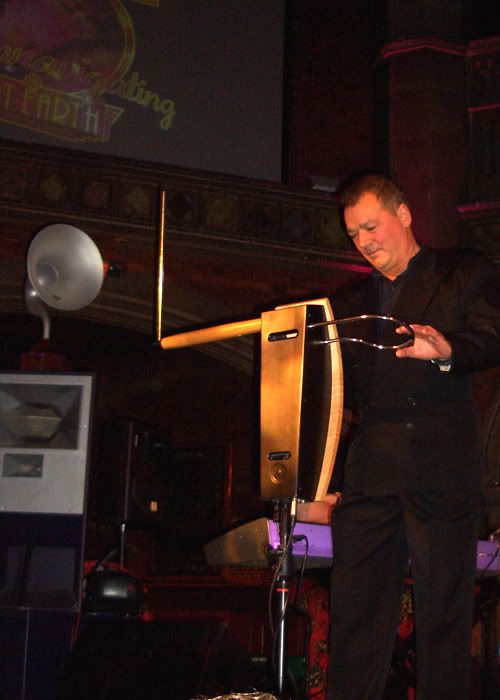 Bruce Woolly moves the 'Airwaves' with his Theramin. Boy that thing shook the Church.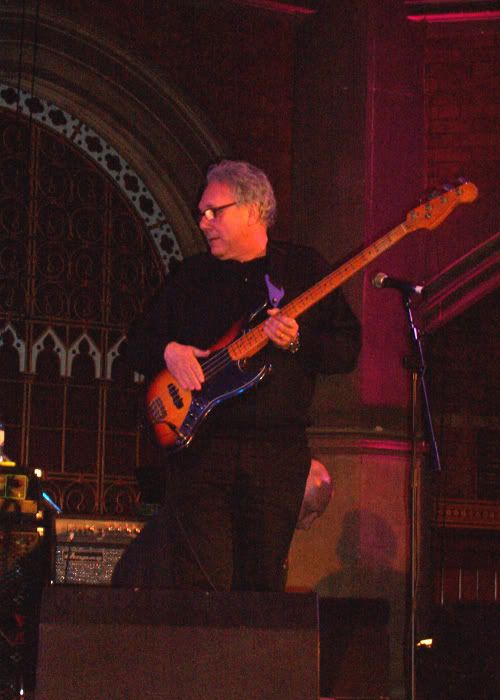 Trevor Horn provides 'Airwaves' bass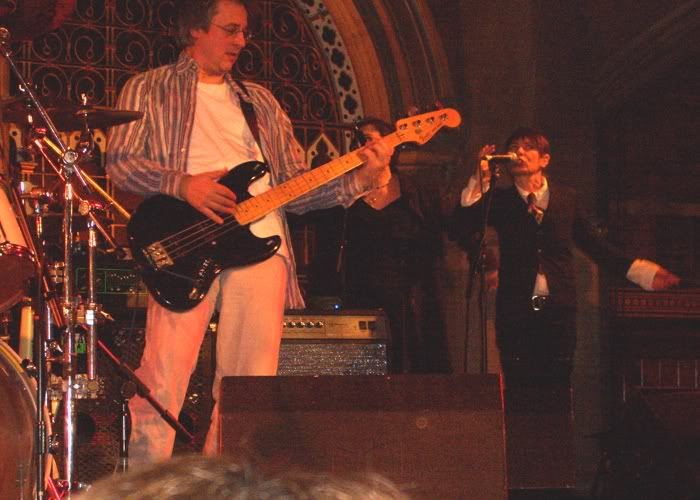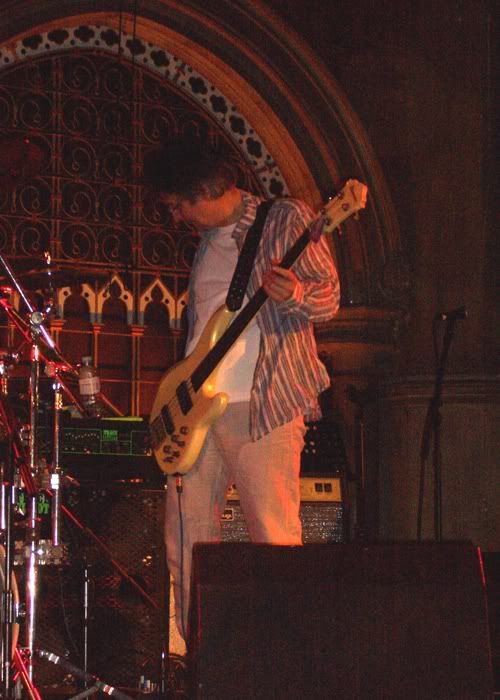 Then before you know it it's all over with the final bow and the artists checking the state of their shoes!
After Show
How good was that? Bawdsey Boy, Snoopy, Glowing Valves, Ritbitboy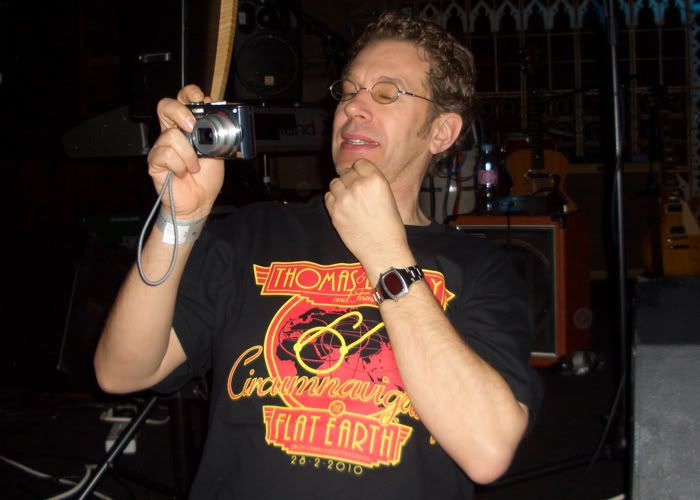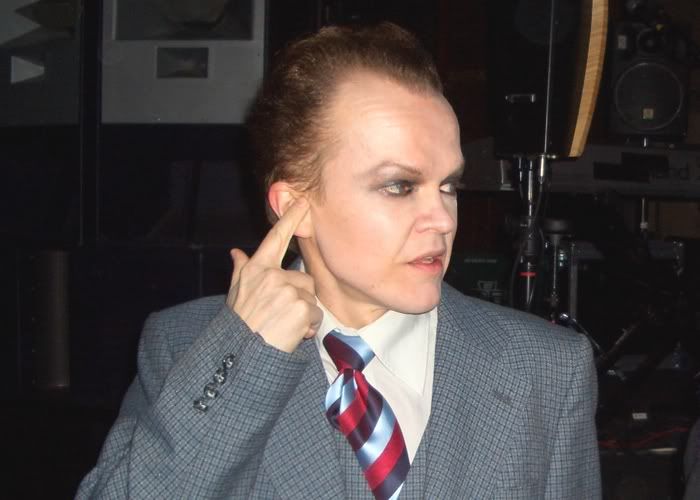 Mr. Normall .. "is my hair ok"?
of course it is Mr. Normall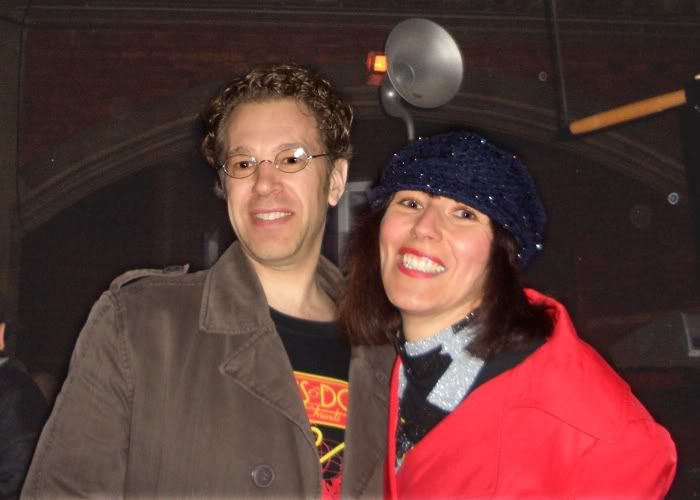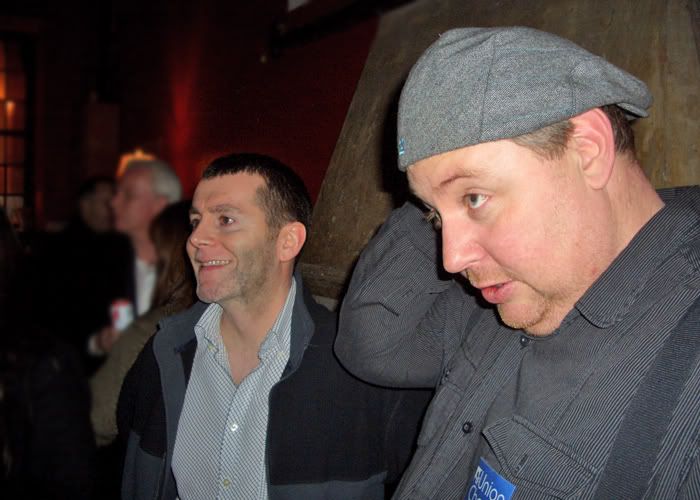 The Pirate Twins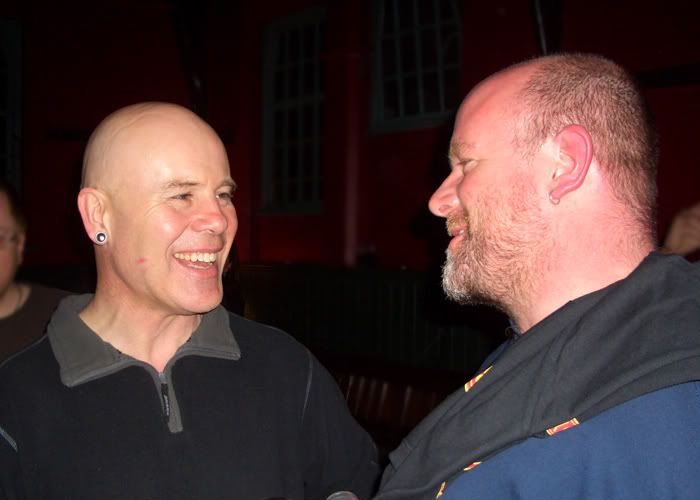 With Stevie D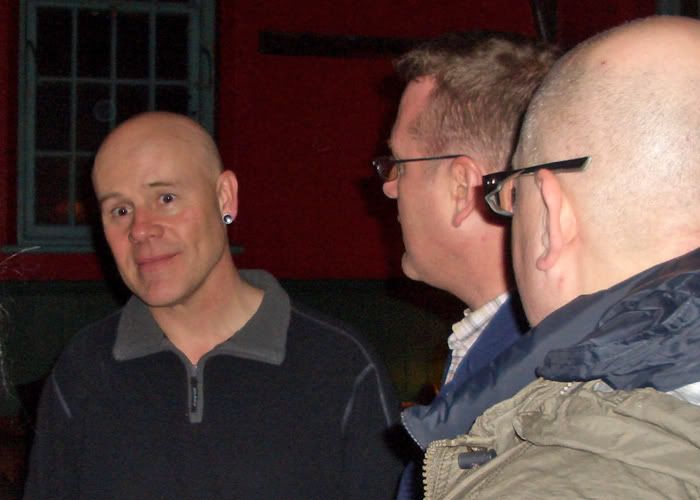 With Ritbitboy and friend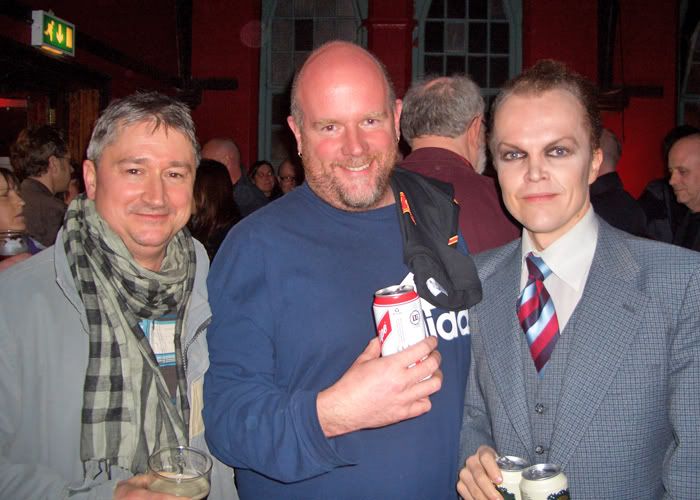 Me, Stevie D and Mr. Normal
What a memorable night.